Home

>

How to Retain and Maintain a Long Distance Relationship
How to Retain and Maintain a Long Distance Relationship
June 18, 2013
By: Chris Troy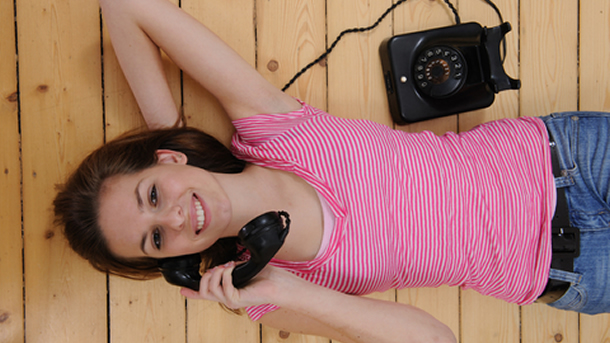 Whether it's a State between you or an ocean, you've decided that this special lady is worth the stress and hardship of a long distance relationship.  I know we've all heard it: long distance relationships never last.  Well, I'm here to tell you that they can and they do, but it does take some extra effort and strength to keep up with.
If you've been in a relationship with a live-in girlfriend and it has lasted longer than 3 months, you know firsthand how determined you have to be for the relationship work out.  No if's, no maybe's; it's got to work out and walking away is not an option.  Once you have this mindset ingrained in your brain (which is harder than you may think), you will be able to find creative ways around issues that you would have otherwise abandoned and let her go over.  Also work your hardest to remain positive throughout this experience.  Having a positive outlook on life is not only a huge turn on for women, but it also helps you combat those wicked jealous feelings that may haunt you from time to time.
So.  Let's talk about jealousy.  How many times has jealousy been a relationship killer? Too many.  In a long distance relationship, jealousy is particularly hazardous since your significant other will undoubtedly have friends where she is – friends that you probably have not met and don't personally know.  You don't know where she's going or who she's going with.  You can't scour her cell phone for suspicious texts or calls (though you shouldn't be doing that anyway – tsk tsk!).  If your girl hasn't responded to your text message or returned your call immediately, it doesn't mean she's in some other guys' bed.  Avoid interrogating your girlfriend every time you know she's been out or hasn't returned a phone call, because chances are she's just been too busy taking care of other things in her life on that day.  Don't take offense, it happens.
A good way to combat jealousy is to call each other every day.  If the phone bill is getting out of hand, use email, an online messenger service, or something with free long distance calls (such as Skype) to keep in touch. You may also want to try setting an alarm on your phone or watch to go off at the same time as your girls', so you both know that you're thinking of one another at the same time (if you make this suggestion to your girlfriend, you'll earn lots of points).  It also helps to still do things together.  I know, you're worlds apart, but you really can still watch a movie together over the phone, or a favorite TV show.   Write love notes.  Send little gifts, like flowers or a teddy bear, to her office every once in a while for no reason in particular (the more points you get with your woman, the better the pay out when you go to visit.  Trust me).  Invest in a good webcam, and send her one too – you'll be particularly glad you did, if you know what I mean.
Webcams and distance definitely make the heart (and perhaps other body parts) grow fonder, so visiting is a must.  If you have some sort of visitation and contact schedule set up, and if you both stick to these agreed upon expectations, this will help your relationship thrive.  Visit as many times as you can, for as many times as your budget allows.  Talk about the future with your girl, especially in person, to keep her wanting more. When she's laying alone at night these are the words that will resonate with her and keep her swooning over you.
Should you follow the guidance above, you should definitely be able to keep your girl loving and wanting more of you, even from miles and miles away.  Hey, consider yourself lucky: living apart gives you both the chance to do your own things and grow as individuals without any (or at least much) complaining.  Be trusting, keep your jealousy in check, and be sure to send her little mementos that you love her and are thinking of her on a regular basis.  Remember: the more points you acquire, the more you'll get from your girl when you meet up again.