Home

>

Why She Didn't Text You Back
Why She Didn't Text You Back
November 20, 2013
By: Chris Troy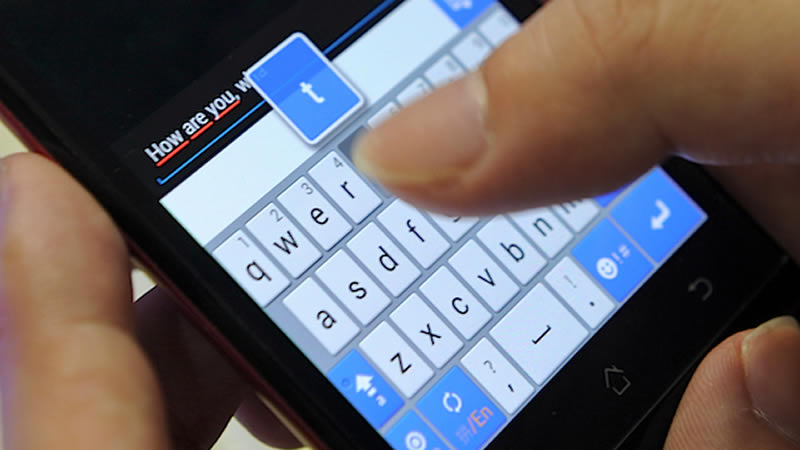 So, you met girl, had a great conversation grabbed her number, and she even said, "Text me!". So later, you did. Then, the clock started ticking…a few minutes, a few hours, a few days…and you realize she never texted you back. WTF?
Why don't girls text back?
When a guy's new to dating, getting a girl's phone number is a big event. "YES!" you exclaim and give a fist pump as you walk away. You probably are already picturing what you'd do to her in bed if given the chance. But slow down cowboy, because getting her number is just the beginning. If they're at all attractive and even a bit outgoing, most girls are texting at least a handful of guys on any given day, so don't feel too hurt if she doesn't get back to you. Here are some potential reasons why:
1. She's nervous. Just like you get nervous before you text or call her, so do girls. It's even worse if she really likes you. She'll be thinking, "I hope I don't screw this up!".
2. She's tired. If you text her after a rough day, she may put off responding until later. Later turns into forgetting, and before you know it, she doesn't text you back to avoid it being awkward.
3. She's busy. Some girls have school, work, and a social life. Not to mention all the guys texting her. She might really want to see you but won't have time with her schedule.
4. She wasn't interested: Maybe the ending didn't go well. Maybe she just didn't want to tell you no to your face. Or maybe some other guy came and swept her off her feet. It happens.
Of course, there's only so much speculating you can do. You'll never fully know what happened. So take a minute, think about what you could have done better. Learn from it. Then move on and get another girl's number. If you want to increase your odds, make a strong first impression and follow these tips:
1. Stay calm and persistent
Now that you understand the situation from a girl's perspective, take her behavior in stride. If she doesn't text you back, it's not a big deal. Picture how a really popular guy would act if a girl didn't text him back. He probably wouldn't even notice. And that's how you should act. If you want to follow up, do so once and once only…and only after a reasonable amount of time has passed. If she wants to get back to you, she will. If she doesn't, she never will.
2. Ditch the crybaby
Don't get mad and text belligerent half-insults. It might be how you feel, but she's definitely not going to text back if she takes what you say as insulting. And don't claw at her in desperation. Nothing ends the potential of future communication faster than a desperate boy who's trying too hard.
2. Move on
You're probably going to meet a lot of women in your life, so don't get caught up with each and every one of them. Just when you think you've met the perfect one, realize that there are many more "perfect ones" as well. You can't get all crazy each time a chick doesn't follow up with you. Take it in stride and focus on your next night out.
Final thought:  Focus on the girls who show interest in you without you having to set your hair on fire to get their attention.