Home

>

money

>

Stupid-Easy Way To Always Spend Smartly
Stupid-Easy Way To Always Spend Smartly
March 11, 2015
By: Chris Troy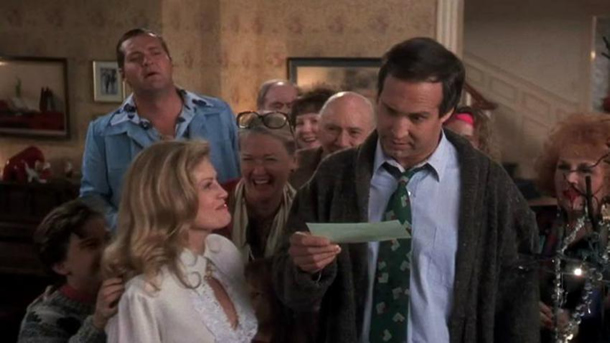 Unless you're loaded and get a kick out of trying to see how much money you can waste on pointless stuff in the shortest amount of time, you're just like the rest of us.  Money matters to us, and spending it wisely is a must in today's world.  No one likes to waste money on stupid crap, and no one likes to think they're spending money wisely only to find out whatever you're doing isn't sustainable because you have an entire room full of useless junk while not being able to buy dinner or pay for rent.  That's how dudes don't get girls.  That's how dudes who have girls lose them.  And that's how you go from flying high earning and living nice to crashing down broke and busted.
Calm down, there's an easy and effective way to curtail your out of control spending habits so you don't go back to your moms on an "extended stay" visit.  It's all mental, and what I mean is that your spending mentality can be adjusted just by putting yourself in a ficticious financial situation in your mind, meanwhile in reality you're banking it.
It goes something like this.  Imagine your cheapskate boss rolls up to your desk around the holidays and hands you what you've been dreaming about for months, a holiday bonus.  You rip it open and find out the guy you were convinced was a cheap POS actually decided to make your day by blanketing you with a bonus, to the tune of $4,000.  Not bad for doing the bare minimum at your dead-end job.
So at this point there's two ways to proceed:
Option 1 – You immediately think of all the stuff you want to buy, while also trying to remember that some of it should be used for important stuff.
Option 2 – You immediately convince yourself that you only received $2,000 as a bonus.
See where I'm going with this yet?  If you had some self control and your priorities in the right place, you can go with Option 1 without an issue.  Why?  Because you know how much you need to keep for living, you know how much you should sock away in savings, and you know how much you can safely spend.  But you don't.  Instead, you need to trick yourself into thinking you actually have less.  In doing so, you automatically control how much you can blow on crap to impress your friends, while at the same time putting away a decent amount for the important things.  It's a simple concept, the more money you have, the less you value it.  That's why lottery winners usually end up blowing their wad in a few years and end up in even worse shape (debt) than they were before they won anything.  But once you start to think of the cash you have being less than it really is, everything else falls in place.  You value those dollars much more than usual.  In turn you spend it more wisely.  In turn you find new and innovative ways to make more of it, because you think you don't have much to begin with.  And in turn, you grow your hoard and provide yourself with a larger cash cushion.  Guess which outcome increases the chance of landing and keeping a hottie?