5 Cities Looking To Go Car-Free
March 11, 2015
By: Chris Troy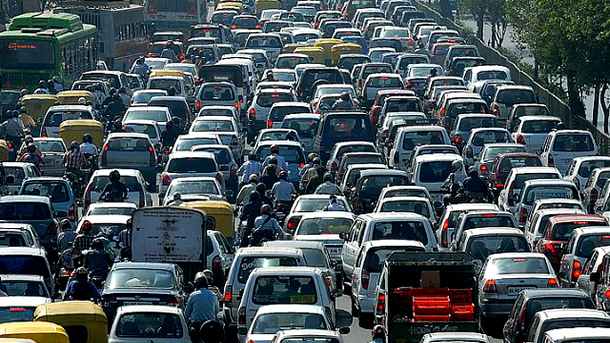 One study from the U.K. found that drivers spend 106 days of their lives looking for parking spots. While that number would likely continue to grow as time passes by, some cities are looking to turn it backwards, permanently. Especially those in which driving was not part of their initial beginnings, such machines have caused issues ever since they took over as the primary form of transportation. Through the use of such things as fines, new apps, and in the case of Milan, even paying commuters to leave their car parked at home and take the train instead, many city leaders believe automobiles should be done away with in their landscape.
Here's a look at the top 5 cities looking to make cars go the way of the Dodo.
Milan
"As one of the smoggiest cities, Milan is creating economic incentives for commuters to leave their cars home, offering free public transit vouchers. Each day someone's car stays home, monitored by internet dashboard boxes, the city sends a voucher with the same value as a bus or train ticket"
Madrid
"Starting this month, following a ban of most traffic on various streets, the car-free zone is expected to expand, stretching more than a square mile. In an attempt to completely pedestrianize central Madrid in the next five years, anyone entering the car–free zone other than residents living there, will be slapped with a $100 fine."
Hamburg
"Following the completion of their new "green network", which is expected to be complete in the next 15-20 years, the network will cover 40% of the cities space, in addition to reducing parts of the autobahn, making it possible to bike or walk anywhere, and much easier not to drive."
Copenhagen
Forty years ago, traffic was as bad in Copenhagen as any other large city. Now, with over 200 miles of bike lanes, over half of the city's population bikes to work every day—nine times more bike commuters than in Portland, Oregon, the city with the most bike commuters in the U.S."
Paris
"Last year, when smog levels spiked in Paris, the city briefly banned cars with even-numbered plates. Pollution dropped as much as 30%, now the city plans to start permanently discouraging cars. By 2020, they plan to double bike lanes, ban diesel cars, and limit certain high-traffic streets to electric cars and ultra-low-emission vehicles."
While none of these cities have announced definitive plans to completely do away with cars, they're enacting policies to severely lighten the load on the road. Dis-incentivising their usage and promoting things like driverless-vehicles will help pave the way for the overall reduction of parking congestion, traffic, and pollution. Perhaps Google's long-awaited "slow-car" has finally found its use afterall.