Home

>

No More Coming Home Alone
No More Coming Home Alone
June 5, 2014
By: Chris Troy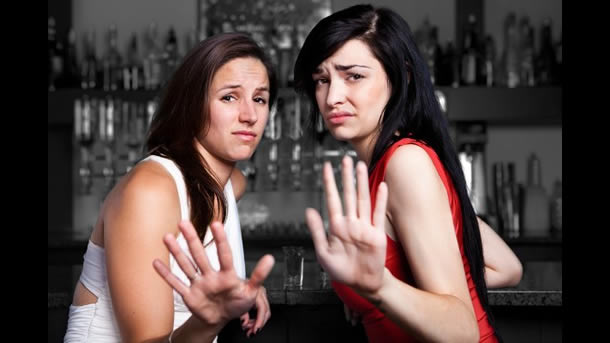 We all know the feeling.  Standing outside the bar at 2am…with no chick.  Frustrated.  Stomping around with your head down and hands in your pocket playing pocket-pool.  Yelling at girls across the street (as if that ever worked).  Still hoping for the last shot to take her home.
It's frustrating. You got all excited for this night. Put on your best shirt, sprayed on some cologne, and even grabbed a few pickup lines from the Internet.  Today was going to be your night.  But instead, it just ended in loneliness.  Sweat no longer, here are 4 ways to dramatically increase your chances of going home with a girl… tonight.
Talk to everyone
Talk to as many people as you can. Guys, girls, whoever. Make friends with the staff. Talk to the people at the table next to you.  Walk around the bar and just say hello, like you're the owner.  No one likes the creepy guys standing against the back wall throwing down alcohol and staring.  Do you ever see those losers go home with girls?  Nope.
Be social and have fun. This will get you in a very positive emotional state, and it will be contagious, especially to women. And if girls see you as the guy who knows everyone and is confident in his surroundings, that's hot to them.
Make moves
Now go talk to girls. Go after the ones you really want first. Don't make it seem like you are just bouncing from girl to girl though. Be casual and take your time, and remember that it's a numbers game. A certain percentage of girls really want to have sex. And certain percentage of girls will really find you attractive.
Persist
There are always distractions.  But you must persist.  Don't let her leave your table.  Deal with her suspicious friends.  Handle the guys trying to cockblock you.  Ask her to stay with you.  Even for just a minute longer.  And keep going after the girls you want.
But do it in a cool way. Your attitude should be, "Fuck it! I'm having a great time.  I think you are interesting, and I want to get to know you better.  If it doesn't work out, no worries."
Nail the logistics
You need a good reason to invite her back to your place. Then you must figure out transportation. After you leave the bar, time is ticking. Make it as simple and fast as possible.
- Do you need a taxi?
- Can you both drive?
- Should she ride with you?
- Does she need to take a friend home?
Figure it all out, and get her back to your place.
Final thoughts: Once she's there, it's as simple as continuing to make moves. Except now you're physical with her. If she came back with you, then that's a good sign. Go for it. But never force anything. If it goes down, you're the man. If it doesn't, hey, there's always next time.