Home

>

Solio Portable Solar Charger
Solio Portable Solar Charger
June 4, 2014
By: Chris Troy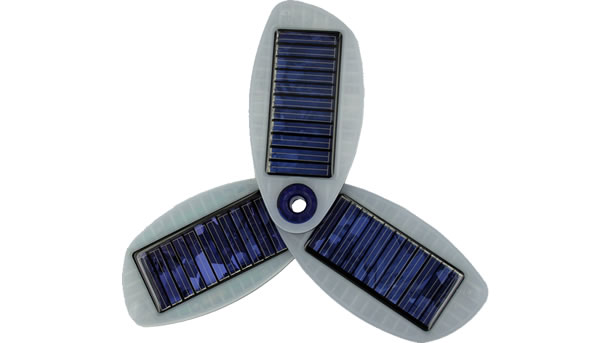 Have you ever been in one of those places where there were no electrical outlets and your phone was just about to die. Maybe it wasn't your phone, maybe it was a PDA. Or how about your iPod. Oh, the humanity! Oh, the horror.
But seriously, I'm sure, if you're anything like me, you've encountered a situation where you had run out of battery and absolutely needed your cell phone or organizer. It happens, especially if you travel a lot. Imagine this scenario: you're heading home late from work, the traffic is extra congested and you think it might take until next week to actually make it home. Your boss calls and needs to go over some stuff for a big meeting tomorrow. He gnaws on your ear for about an hour until you can finally escape.
You have a big date with a georgeous woman and she should be almost to the restaurant. You run in to let the dog out and change quickly. No big deal. You get back in the car and realize once you're a mile or so from home that your phone is dead. You can't call to tell this amazing woman you'll be late. You don't have a car charger so what else could you do?
You could get the Solio Portable Solar Charger. Talk about a lifesaver! This thing is great for long business trips when you'll be stuck in airports or on camping trips or basically anywhere you might need it. It may not be the smallest thing in your bag but it can give your cell phone or GPS navigator that extra juice when there's no other option.
What I really like about this solar charger is the fact that it comes with a pack that allows you to charge up to four AAA or AA batteries. For all those due-hard environmentalist out there, you can't go wrong.
Think about it, how sexy do you think a woman would find it if she realized that you care about the environment? After all, we've entered the conscientious era of our civilization. The environment is what matters to the modern woman. Maybe not as much as dresses or makeup or shoes, but when she finds out that you have a solar charger, you might actually see the heat welling up from inside. She'll want you.
Okay, fine. Maybe it won't be as passion-invoking as that, but women are attracted to men that put others before themselves and the Solio Portable Solar Charger does just that.
You can link up to three items simultaneously which can be a big help when you're burdened with a bunch of technology with nowhere to recharge them. I honestly wasn't sure what to expect with this charger, worried that it could take far too long to charge anything, but it pretty much charges just like you had plugged into a wall outlet. No issues in that category.
The next time your phone is dying and you have nowhere to plug it in, or no power cable, you'll be glad you have this baby.